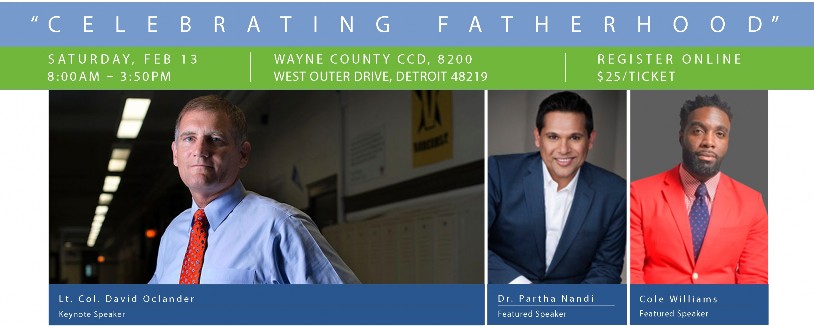 Please join us Saturday February 13th, 2016! The 16th Annual Father's Conference will be at the Wayne County Community College Northwest Campus – 8200 W. Outer Drive, Detroit, MI 48219.
Fatherhood is a wonderful thing for fathers, children, and families, that fills our lives with great experiences.  With appreciation for this, the theme for the 16th Annual Father's Conference is "Celebrating Fatherhood".  We are pleased to present new workshops designed to show the important roles we have as parents and to celebrate what fathers do.
Visit the Fathers Conference Page for more details.